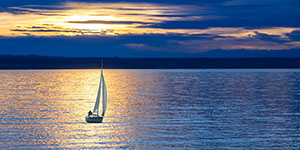 "Those who do not think of tomorrow,
will be in grief,
before the end of today."
(Confucius)
The use of high-quality and modern equipment in complex over-all system like e.g. seagoing vessels, transition pieces or offshore platforms ensure indeed, that all units and installations function properly looking at them individually, but:
Do they work well together too?
Are they suitable for their intended use at all?
Do you have sufficient experiences and resources to keep track?
Can the deadlines and budgets are adhered to?
---
Cross-system engineering taking into consideration the aspects of interaction with other systems, installation requirements and initial operation procedures minimize the risk that lead to budget overrun or missed deadlines. By the means of forward-looking planning and milestones the project course can be adjusted at an early stage so that:
Risks are minimized
Components and systems conform with design specifications and regulations
Installation, safety and ambient conditions are considered
Accessibility is ensured and the maintenance requirements can be met
During the engineering phase the following issues are also important:
Minimization of voltage levels
Minimization and standardization of interfaces
Inspection and  implementation of cabling and wiring optimizations
Documentation according to maintenance and service requirements
Supervision of the production phase and monitoring of the installation process can detect oncoming problems already at an early stage to avoid harm or reduce far-reaching consequences.
---
Also we at DESIOS cannot do everything just by ourselves, but we can ensure that you get everything from one source. This we can provide due to a trusting and reliable cooperation with our business partners, such as abh, airwerk, Sabik, SEAR, Wärtsilä and others.